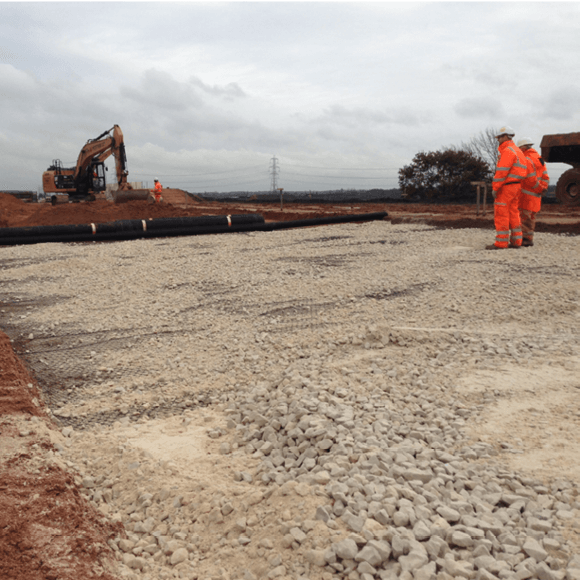 FARRRS
Incorporating TriAx in the road subgrade delivered a thinner, and better performing, pavement for a major new road in Yorkshire.
Benefits
£500,000 construction cost savings
7,000 tonnes of material savings
26% reduction in overall pavement thickness
60% average increase in road service life
Client's Challenge
Doncaster Metropolitan Borough Council needed an alternative road pavement design for the first phase of its Finningley and Rossington Regeneration Route Scheme (FARRRS) to reduce construction costs, while increasing the road service life.
Tensar Solution
Tensar's Spectra Pavement Optimisation System, which uses TriAx geogrids to mechanically stabilise a road's foundation, was proposed as an alternative to a conventional pavement design, which could have involved lime/cement stabilisation of the underlying ground. This value engineered approach reduced overall road thickness by 26%, saving £500,000 on initial construction costs, while improving the road service life by an average of 60%, reducing whole life costs.