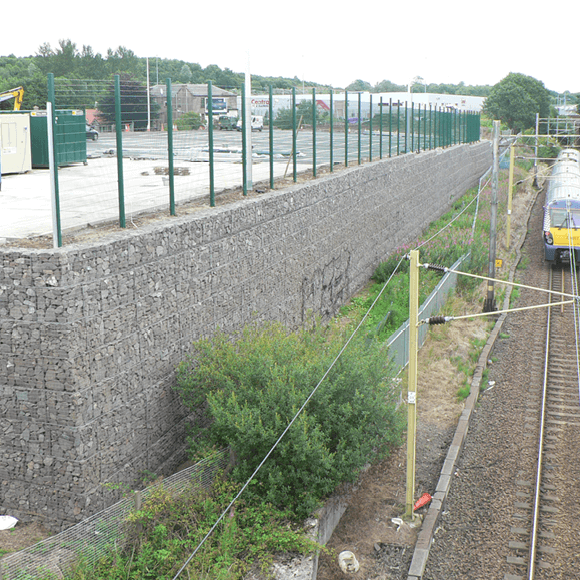 Glasgow Car Auction
A TensarTech® Rockwall™ system delivered a cost-effective retaining wall solution to support a car park extension, maximising the usable space.
Benefits
30% reduction in imported rock material compared with traditional gabion solutions
£10,000 saving on imported rock fill material costs
Fast, cost-effective construction of a perimeter retaining wall
Client's Challenge
Central Car Auctions wanted to extend its car park over a sloping site bordered by the Glasgow-Edinburgh railway. A 160m long, up to 6.5m high, reinforced soil retaining wall alongside the rail line was needed to raise the site and to create a level area for the car park.
Tensar Solution
Tensar's TensarTech Rockwall System was chosen. This fast and economical solution required less imported rock material to fill its gabion-style basket facing and enabled more site-won material to be used behind as fill reinforced with Tensar uniaxial geogrid. The approach delivered significant material and construction cost savings, while achieving the attractive appearance the client wanted.