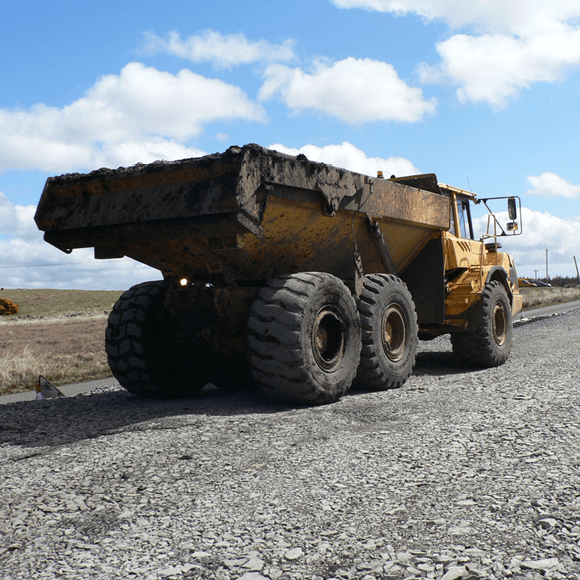 Glenchamber Windfarm
Dumfries & Galloway, Scotland
TriAx® ensured access roads were built in time for the arrival of turbines for a wind farm in Dumfries and Galloway.
Benefits
Economic access road design overdeep, soft peaty ground
Minimising the use of site-won aggregate
Enabling on-time delivery of wind turbines
Performance construction and operational performance, with minimal maintenance.
Client's Challenge
Renewable energy company RES needed to build a new access road and tracks, plus improve public highways to allow construction and maintenance traffic (including lorries carrying wind turbine sections) to reach the site of Glenchamber Wind Farm. As the site is surrounded by peat bogs, the access roads and wind farm tracks had to be capable of supporting heavy loads, while being economic to build.
Tensar Solution
The access road and wind farm track design incorporated Tensar's TriAx geocomposite and TriAx geogrid into site-won aggregate to create a mechanically stabilised layer. The design met project requirements, while minimising the use of aggregate compared with a traditional 'dig and replace' solution. Tensar products were also used in the widening of a single carriageway road.