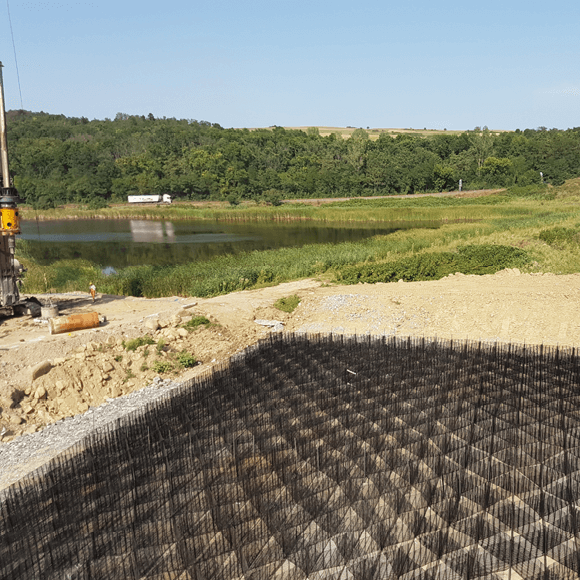 Lake Stejeris
Tensar's TensarTech® Stratum™ Cellular Foundation Mattress System enabled fast and economical construction of a major highway embankment over weak soils.
Benefits
Mitigating differential settlement on weak, saturated ground
Minimising material imports to replace weak soils
Saving time and money on construction
Client's Challenge
Romania's new A10 Highway will run on a 300m long embankment as it crosses over part of Lake Stejeris near the town of Turda. Main contractor PORR needed an economical alternative to excavating and replacing the underlying weak and saturated soils, one that ensured safe construction and long term performance of the road.
Tensar Solution
Tensar's TensarTech Stratum Cellular Foundation Mattress System created a 1m thick stiff foundation for the embankment. This mitigated differential settlement and lateral spread, as well as increasing the ground's bearing capacity, enabling construction of the embankment, without the need for costly ground improvement.