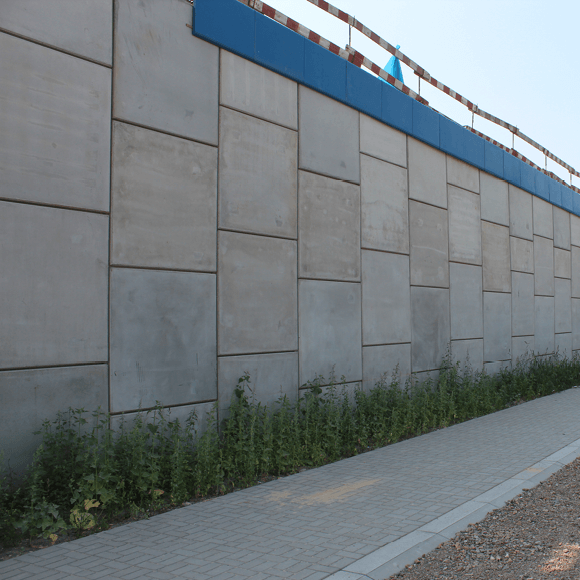 Lubelskiego Lipca
Tensar's TensarTech® ARES™ concrete panel retaining wall system was the cost-effective choice for a new elevated arterial road in Lublin city centre.
Benefits
Significant cost savings compared with a cast insitu concrete solution
Modular system reduced construction risk during temporary works
Rapid and economical construction
Client's Challenge
Contractor Dura Sp. z o.o. sought a cost-effective alternative to traditional cast insitu reinforced concrete, for the retaining walls supporting a new road in Lublin city centre.
Tensar Solution
Tensar's TensarTech ARES retaining wall system was chosen for the project. The geogrid reinforced soil system, with fully connected concrete panel facing, was faster (and therefore more economical) to build than cast insitu walls.