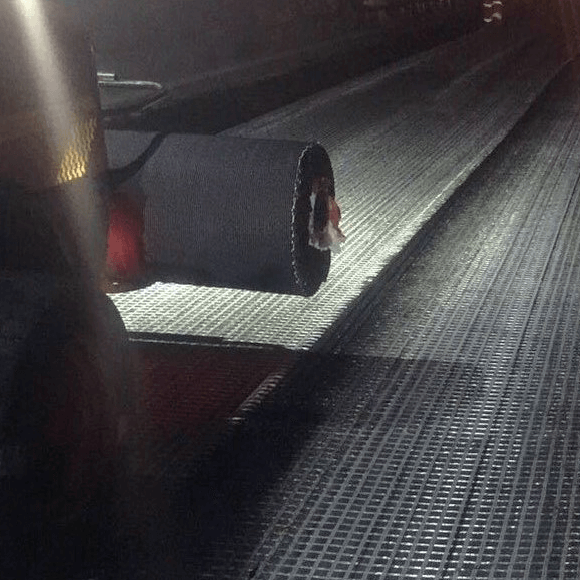 M3 Junctions 2 to 4a
Glasstex® delivered stronger, safer and more reliable running lanes for the M3 Smart Motorways project.
Benefits
Mitigating propagation of reflective cracking
Enhanced service life and reduced maintenance costs
Significant construction cost savings compared to traditional solutions
Client's Challenge
The hard shoulders of the M3 between Junction 2 and 4a were being converted to 'smart' running lanes, as part of the Smart Motorways programme. Highways England needed a pavement solution that would reduce initial costs, increase service life and minimise maintenance and disruption on this busy stretch of motorway.
Tensar Solution
About 300,000m2 of Tensar's Glasstex® P100 composite asphalt interlayer was proposed to create a reinforced Stress Absorbing Membrane Interlayer (SAMI). This increased pavement strength at low strain and mitigated reflective cracking from both traffic induced stress and from defects in the underlyingpavement structure. This extended the operating life of the pavement, reducing whole life costs.