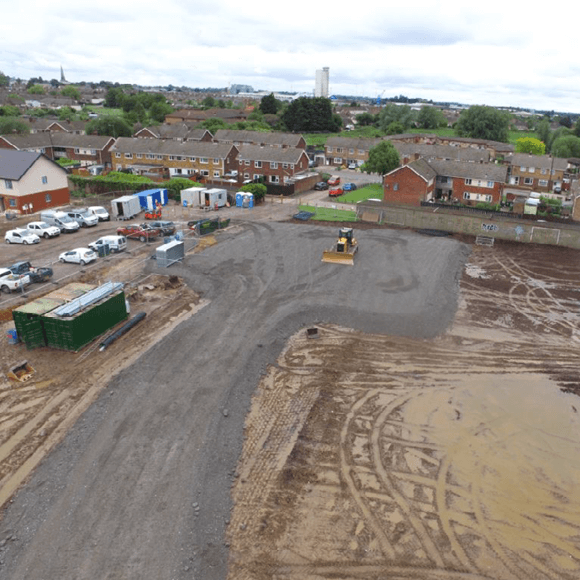 Green Park
On-site validation testing confirmed Tensar's T-Value Method accurately predicted safe bearing capacity at the top of two mechanically stabilised working platforms, when very weak ground meant standard approaches could not be used.
Benefits
35% savings in construction costs
20% savings in construction time
50% savings in carbon emissions
Client's Challenge
Temporary working platforms were needed in two areas of the site of the new Green Park Primary Academy in King's Lynn, to enable ground improvement at the start of construction. The underlying peat and clay soils were highly variable and very weak in places, with undrained shear strengths as low as 9kPa, which fell outside BR470 platform design guidance.
Tensar Solution
Tensar's T-Value method, which considers the full benefits of stabilising geogrid, was used to produce the designs for the working platforms based on rig loadings, soil conditions and granular fill grading. The two platforms were built using 6F1 aggregate, mechanically stabilised with Tensar geogrid.