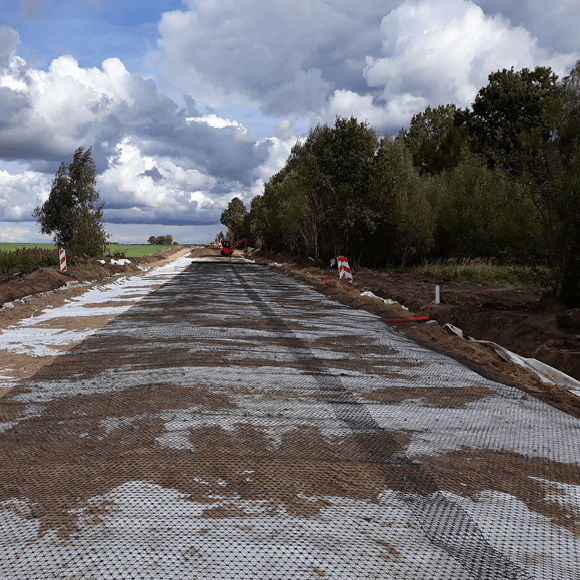 NATO
Tensar mechanically stabilised layers ensured a reconstructed local road was capable of carrying heavy military equipment over very weak ground.
Benefits
Increasing trafficking capacity of a local road over weak and variable clays
Enabling the road to carry military vehicles weighing more than 100t
Doubling operational life, compared with traditional solutions
Client's Challenge
A local road in central Lithuania had become cracked and damaged over time and needed replacing. As it was also used by military traffic, the new road had to meet NATO standards, with a trafficking capacity of more than 1,000kN – a significant challenge, given the weak and variable underlying clay soils.
Tensar Solution
Tensar TriAx geogrid was incorporated into the new unpaved road's granular sub-base and its top surface of crushed dolomite, to create mechanically stabilised layers that meant the new pavement was capable of supporting the heavy vehicles. Tensar's mechanically stabilised layers also doubled the operational life of the new road, compared with traditional solutions.