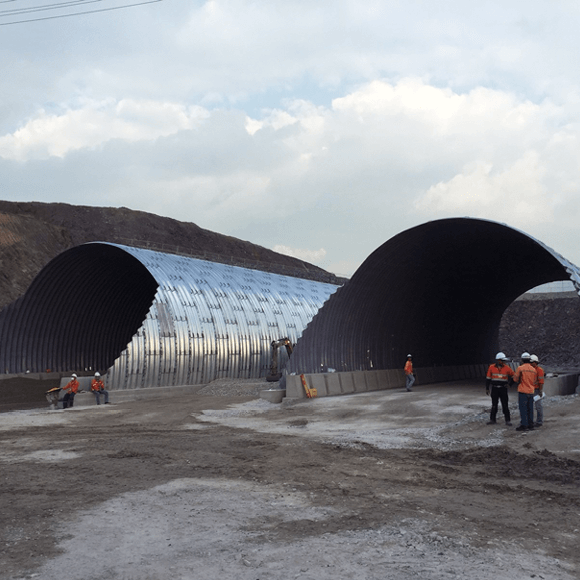 Vientiane Laos Mining
Tensar gabions and geogrids enabled an embankment with two existing tunnels and a crest road to be built quickly, easily and economically at a mine in Laos.
Benefits
50% savings in construction cost
Minimising material imports by using site-won material
Fast and simple construction by in-house team with limited geotechnical expertise
Client's Challenge
The mining and metal producer needed to build a reinforced earth embankment incorporating two road tunnels, and a road along its crest, to improve access to one of its existing mines. The 13m high embankment, with 45° slopes, had to be easy to build by the clients team with limited geotechnical engineering experience.
Tensar Solution
Tensar's design for the embankment incorporated layers of uniaxial geogrid to reinforce the embankment fill, and used geogrid gabions filled with rock fill to form the face of the steep slopes. The result was fast, simple and economical to build and provided long-term stability to the embankment.