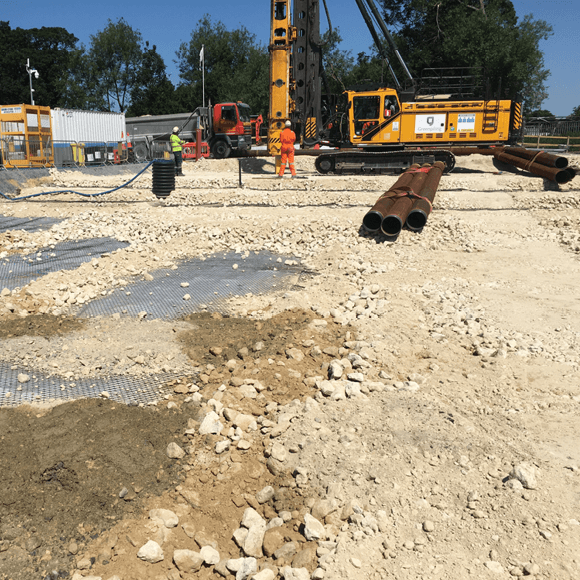 Beverley Sewage Treatment Works
Analysis of the full benefits of stabilising geogrid in aggregate, using Tensar's T-Value Method, meant a large working platform could be 350mm thinner, reducing construction time, costs and environmental impact.
Benefits
350mm thinner working platform
30% cut in construction time and costs
40% reduction in the platform's carbon footprint
Client's Challenge
A 6,000m2 temporary piling platform over very weak ground was needed to build three settlement tanks at Beverley Sewage Treatment Works. The original design called for a 1.25m thick platform incorporating a reinforcement geogrid, requiring large volumes of imported aggregate and excavation and removal of existing soils.
Tensar Solution
Tensar used its T-Value Method to analyse the full benefits of the stabilising geogrid, rather than a reinforcement solution. This showed that a 350mm thinner platform could be built, with no impact on bearing capacity and load transfer efficiency. This helped cut construction time and costs by nearly a third, and reduced the platform's carbon footprint by 40%.